I picked up 3 feet of braided fuel line, which I will install tomorrowsoon. I also bought a cheap bench grinder, which I outfitted with a buffing wheel. I used it to breathe some life into the right-side muffler. You can see the difference compared to the un-revivified left-side unit.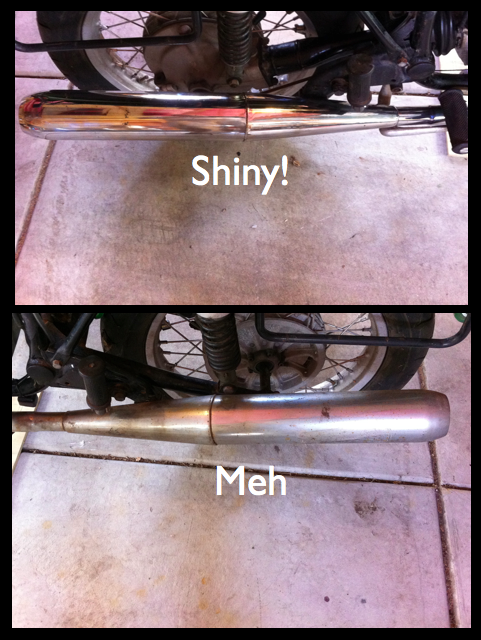 The clamps were pretty rusty, but they'll tidy up alright, it seems.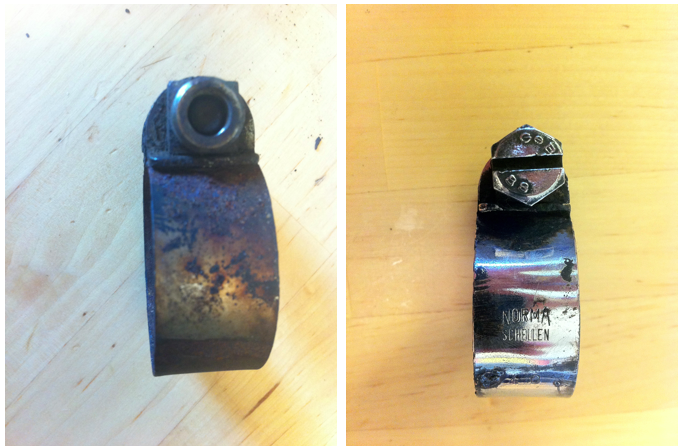 I did some cosmetic tidying up of the seat, as well as of the seat handle - item #9, below. The latter came out particularly well.
Amazing as it may seem, this one pound grab rail lists for $237! On the one hand, BMW parts availability is awesome, but it isn't free.
I needed some small parts, which I found via Max BMW's very well-done on-line fiche navigator, and ordered. Shipping was steep, especially for a guy spoiled by Amazon Prime, but hey.
---
A sophisticated machine learning algorithm selects these as possible accompaniments: