What will they think of next?
So I was shopping at the local home center and I needed to use the escalator but I had my shopping cart. Imagine my surprise when I saw this innovative little feature they'd put in place to prevent the card from rolling back and crushing my toes: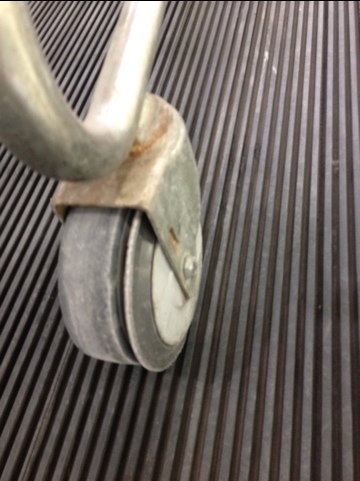 The disk parallel to the wheel engages the groove on the belt and any slight misalignment causes it to jam up against the side which prevents the card from rolling. It works perfectly.
---
A sophisticated machine learning algorithm selects these as possible accompaniments: